These are some recent shots from the fourth of July. We drove up high into the hills of Washington to try and get a unique view of the fireworks looking down the gorge. We raced to get there just before Sunset and I was able to quickly make this panorama.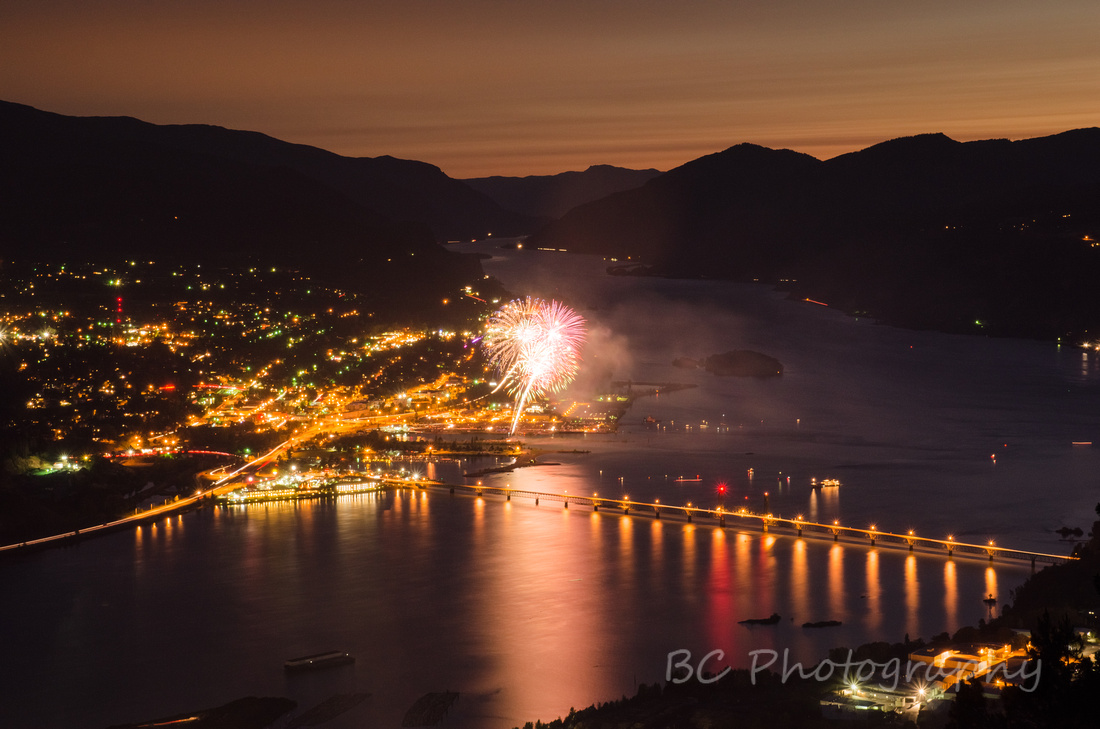 This is the shot that I came up with. I am pretty happy although I wish I was closer in to the fireworks to make them look larger. Its hard to tell from this distance but there is a large boat with a helicopter on it in the middle of the river just above the bridge and rumor is that it was Paul Allen's boat.
This is Dylan standing on the bluff. He is blurry since it was a 25 second exposure.