These are from a short overnight trip to a backpacking location on the west side of Mt Adams.
This is sunset looking up to the glacier on Adams. Really a delightful place to be (other than the mosquitoes)
There has been a lot of smoke in the air from all of the forest fires around. It does add extra mood and color to the sunsets. This is looking east toward Mt St Helens.
The above shot was taken just after twilight so there was plenty of light to light up the foreground. Below was later at night with no moon it was taken just with starlight. Both images are of course blends of over 30 minutes of pictures to show the motion of the stars. The smudgy cloud like areas below are just the milky way moving and the straight lines are airplanes not meteors.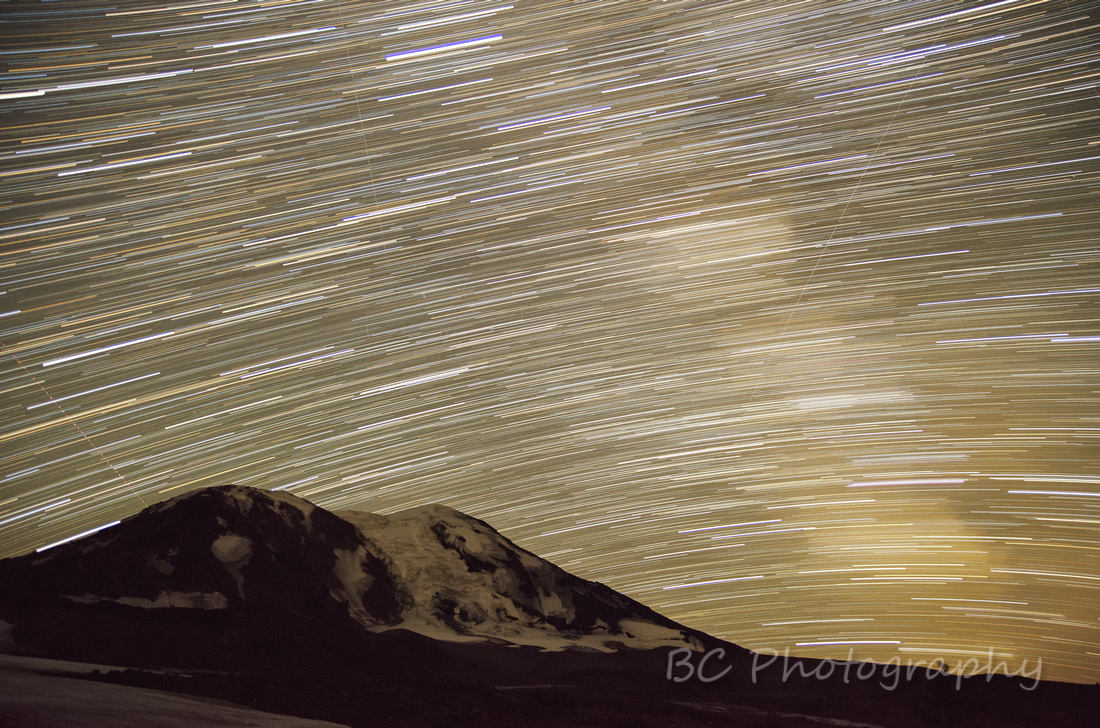 This is looking north early in the morning you can see Mt Rainer and the Goat Rocks area.